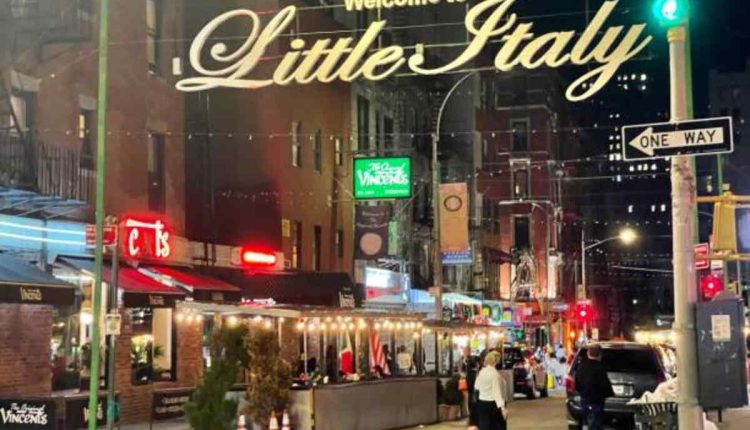 The Best Breweries Near Me in NYC
Enjoy an evening sipping a local craft brew at an easygoing bar when the weather's nice. From exploring new locations to finding your new favorite beer, here are the best breweries near me in NYC.
Evil Twin Brewing Co is best known for its signature smoothie-style sours but also produces comically named stouts and ales and a hard seltzer called "Evil Water." Their Ridgewood location offers an idyllic greenhouse experience, while their new Greenpoint and Governors Island locations provide seating both inside and out.
1. Kills Boro Brewing Company
Staten Island Brewery Kills Boro Brewing Company provides an enjoyable beer-centric environment. Their name alludes to the tidal straits on Staten Island, as they source all their ingredients – even those used in their sour beers – from local farms and businesses, ensuring your money stays close by.
Enjoy outdoor seating during warmer months, or go to the cozy tasting room for relaxing fun! Their beer menu ranges from IPAs to sour fruit beers and porters; several gluten-free offerings can also be found. In addition, there's an impressive wine and spirits selection and food from nearby eateries that make pairing drinks with food effortless!
ICONYC is in a plaza with plenty of outdoor seating, making it the perfect location to meet for happy hour or watch a game. Their impressive menu of cocktails includes seasonal specials. Furthermore, their friendly bartenders will happily recommend any item on their menu!
Queens-based brewery The Brew Room has earned itself a cult following among beer drinkers with its quirky beers, from thick "smoothie" beers to stouts made with french toast bagels and pastry seltzers that taste reminiscent of Mountain Dew. Co-founders Kyle Hurst and Scott Berger work closely with the community to source ingredients such as hops, malts, and any unique ingredients like coffee or donuts for their creations.
This brewery stands out as the only certified farm brewery on this list, meaning they do their growing and production from start to finish. Plus, a portion of their profits is donated back to local charities – plus there are lots of delicious options like lemongrass kolsch and raspberry honey IPA!
2. SingleCut Brewery
Starting in 2018, Tara and LeAnn (the brewery's name combines their first names) created this woman-run brewery to make craft beer less intimidating. Based out of Brooklyn with two inviting locations and plans for another site (in development), their easy-drinking brews will forever change your perception of breweries! They produce stouts, sours, and IPAs in flavors like mango smoothies and pink smarties to appeal to those afraid of bitter, hop-forward beers often associated with beer bros.
SingleCut Brewery is also well known for forming partnerships with local restaurants (most recently with a ramen restaurant), making its taprooms more than just drinking holes in the wall. Furthermore, SingleCut recently unveiled an innovative food-to-table service that will have local eateries delivered directly to customer tables – an ingenious idea that allows beer lovers to both eat and drink simultaneously!
SingleCut Brewery offers an assortment of beers on its menu, such as lemongrass kolsch, an Indian Pale Ale with flavors of lemon peel and honey, and a Raspberry Honey Sour that's truly refreshing. They also have an IPA named Weird & Gilly that's both juicy and lacks balance, perfect for those who appreciate hoppy beers with lots of flavors!
The brewery also features a dog- and child-friendly back patio, perfect for outdoor drinking on weekends. Live music provides the backdrop, while food trucks nearby provide convenient dining options. Furthermore, the brewery sells branded t-shirts and other merchandise to take away as a reminder of your NYC brewery experience.
3. TALEA Beer Co.
TALEA Brewing Company was the first female-founded brewery in New York City and boasts a 9,000-square foot space founded by Tara Hankinson and LeAnn Darland – both avid home brewers who met while working at beer startup Hopsy – to turn their passion for home brewing into a full-fledged brewery and taproom that has received praise from Forbes and Vinepair publications alike.
These two women take great care to provide high-quality beer that's easily accessible while creating an atmosphere that welcomes everyone into their space. Weekday afternoons and evenings, they welcome people to "Work from Talea," inviting laptop users and book lovers alike to bring laptops or books and work at Bergen Street, while on weekends, they host yoga and barre classes with stroller parking and changing tables available to parents with young children.
Beerwise, they strive to create approachable products by crafting low-bitterness sour beers and fruity IPAs with mild bitterness and fruit flavors that appeal to a range of palettes. Furthermore, they're committed to equitable hiring policies; employees rotate through all positions, from dishwashers and barbacks to brewing and hosting, to ensure everyone has an equal opportunity at advancement in a notoriously male-dominated industry.
Outside their regular beer lineup, this duo frequently releases limited-edition beers inspired by neighborhood institutions. For instance, they partnered with Dante to produce Dante's Fluffy beer; Magnolia Bakery made Pumpkin Pudding Lager; and The Center had a session IPA dedicated to the LGBT community center. They even created a Guinness-inspired stout oyster and donated all sales proceeds to support its efforts in restoring city reefs – giving all profits to local conservation initiatives!
4. Brooklyn Brewery
Brooklyn Brewery's brand represents old-school calm. However, don't be misled into thinking this 20,500 bbl/year brewery is only interested in producing beers with retro appeal; their goal is innovation! Their Black Chocolate Stout is just one example. Additionally, local groups hold beer-related events at this brewery, such as skateboard companies unveiling new gear. And don't forget, the Malted Barley Appreciation Society of NYC has its annual homebrew contest here too.
Williamsburg Brewing Co. makes for an excellent stop during a beer crawl on any weekend afternoon, offering tasting flights featuring their flagship lineup and seasonal options. Tours of their facility can also be scheduled.
In 1988, Steve Hindy and Tom Potter, two foreign news editors and bankers, respectively, devised a business plan for a Brooklyn brewery to revitalize an increasingly moribund beer scene. Drawing upon Hindy's experience traveling overseas, where he circumvented strict alcohol laws by brewing in hotel bathtubs without incurring exacting alcohol taxes, they hired graphic designer Milton Glaser as their logo creator and designed beer bottle labels for them.
Williamsburg quickly welcomed its brewery as it began undergoing revitalization by artists and blue-collar office workers who could no longer afford Manhattan real estate. Today, the brewery still stands in its original spot and is beloved by Brooklynites who favor their Solid Gold Amber Lager and seasonal stout, Brooklyn Summer. Their hours are 11 am-7 pm daily, with tasting tours and food available from their Brewery Cafe.
5. Threes Brewing
TALEA Brewery in Brooklyn was created just three years ago when craft beer first hit. Today, over 40 breweries exist here thanks to this wave, including TALEA (pronounced Tay-lee-ah), Brooklyn's first female-founded brewery. Cofounders Tara and LeAnn (get it?) left successful careers in corporate America to start this company, making craft brew more accessible for non-beer bros while providing inviting taprooms that feature modern pops of color, seating indoors/outdoors as well as a rotating schedule of yoga pop-ups/beer pong tournaments/trivia nights!
Threes Brewing has long been an established Brooklyn brewery, opening its Gowanus location at the peak of craft beer mania in 2014. Their flagship brewpub features booth seating, an inviting backyard setting, and a full bar–along with an extensive beer selection suitable for hops enthusiasts and those just wanting a refreshing cold beverage on a warm summer day. Threes has also expanded to Greenpoint in 2017, Governors Island in 2019, and Huntington Long Island in 2020.
Big Alice Brewing Company of Queens specializes in crafting beer using local ingredients like the Queens-breasted jalapenos found in its rye ale and honey used for their cream ale, as well as tart apricot sours to hazy IPAs with seasonal releases to offer something for every palette!
This Ridgewood, Queens brewery has earned itself an incredible reputation for its bizarre beer selection that often mimics food flavors – thick "smoothie" beers and stouts made using French Toast bagels are among the wide delicious varieties they brew! Furthermore, food trucks often park out front so guests can easily pair their pint with tasty cuisine!